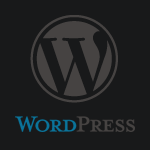 Sometimes it happens that the thing you're searching for is right under your nose.
I've always been a big fan of RapidWeaver. I like its simplicity, the way you can build quickly a simple website, the way you can change (and customize) themes, the way you can add plugins and extend its functionalities; the only thing that I missed was the possibility to work online, without the need of having to resort to a standalone application (that, by the way, is only available on OS X).
Well… that's exactly WordPress! I don't know why I never took it into consideration, as I said above sometimes things are under your nose all the time and you don't look at them!
Anyway, I'd like to thank all the guys behind this marvellous piece of software, that's exactly what I was searching for!
---